Meet Mike Slate from Baltimore, MD, the newest member of the Yankee owner's family. Check out the Z - a pristine running resto. And probably finished in record time. Yes, it will be at the reunion. Will you be there?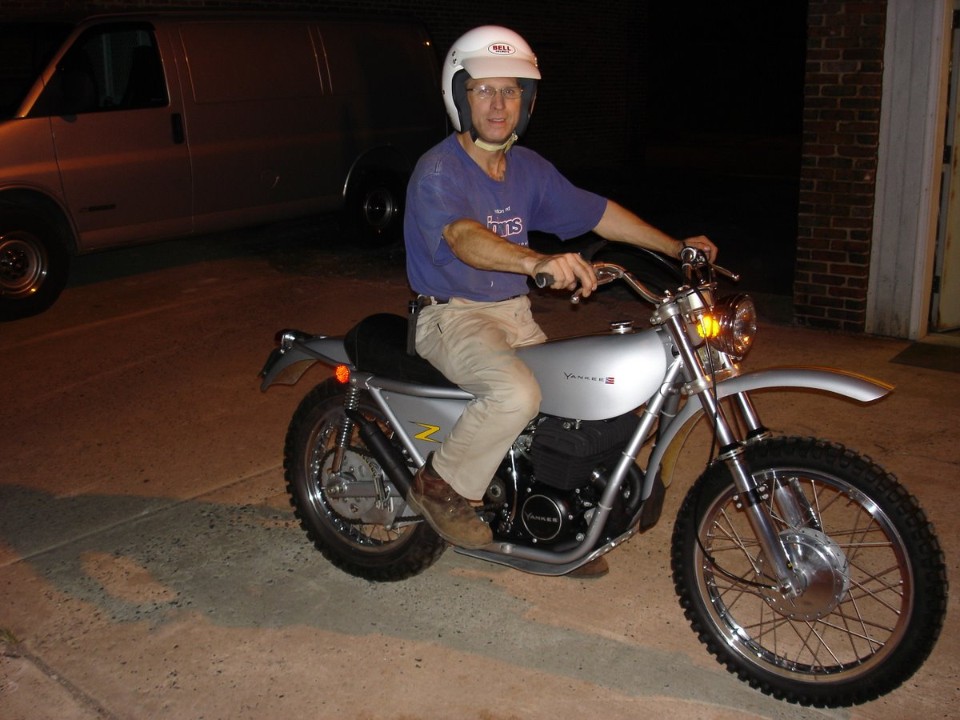 This is Dick Lague's pristine Yankee. He is the second owner. He aquired it from Dick Bettencourt. Many of you should remember Dick, and knew Dick Bettencourt.
This photo was taken at the LEGEND OF THE MOTORCYCLE CONCOURS at the Ritz Carlton Hotel in Half Moon Bay CA on May 3rd 2008. It should have won!
This Yankee is all original and unrestored including Full Bore tires. The only changes were grips replaced with NOS Maguras, and the foam air cleaner was replaced.
Dick will be at the reunion. Unfortunately, the bike won't.
Check out the links section to see Dick's web site, IGNITION3.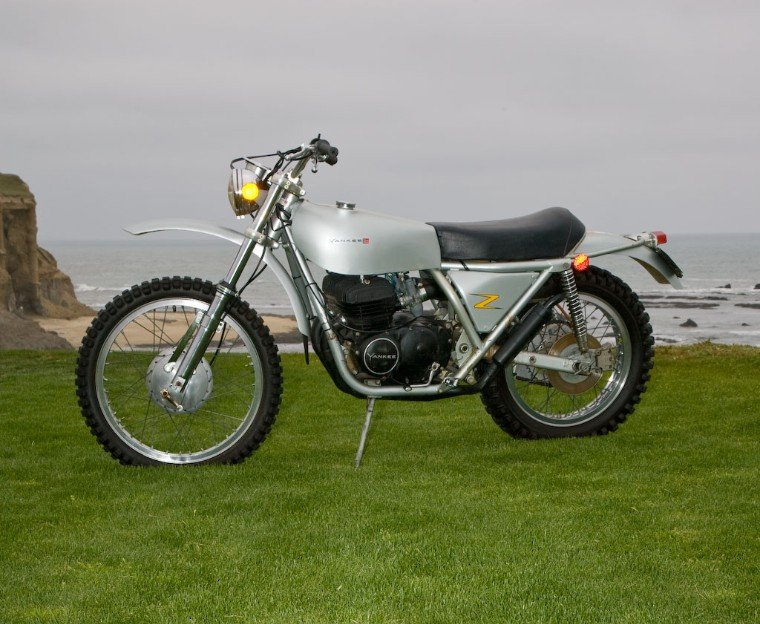 Robert E. Lee, The Little General, whuppin up on an XR750 and a BSA with his Yankee 1/2 miler.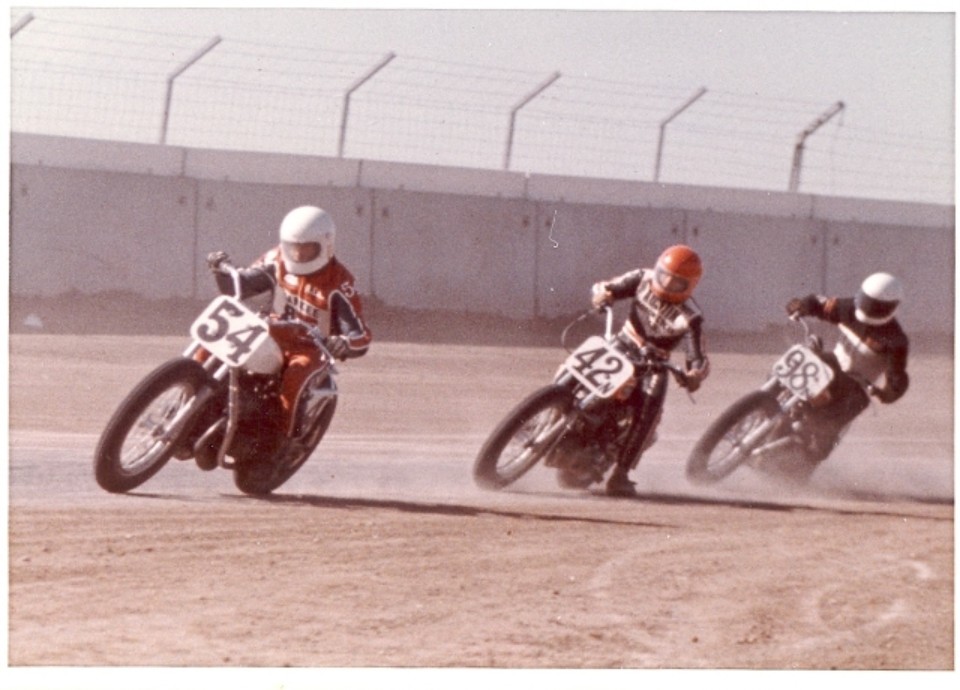 The American brochure for the 1976 Ossa Yankee street bike as made and sold in Europe, primarily in Spain.
Unfortunately, they were not imported into the USA...............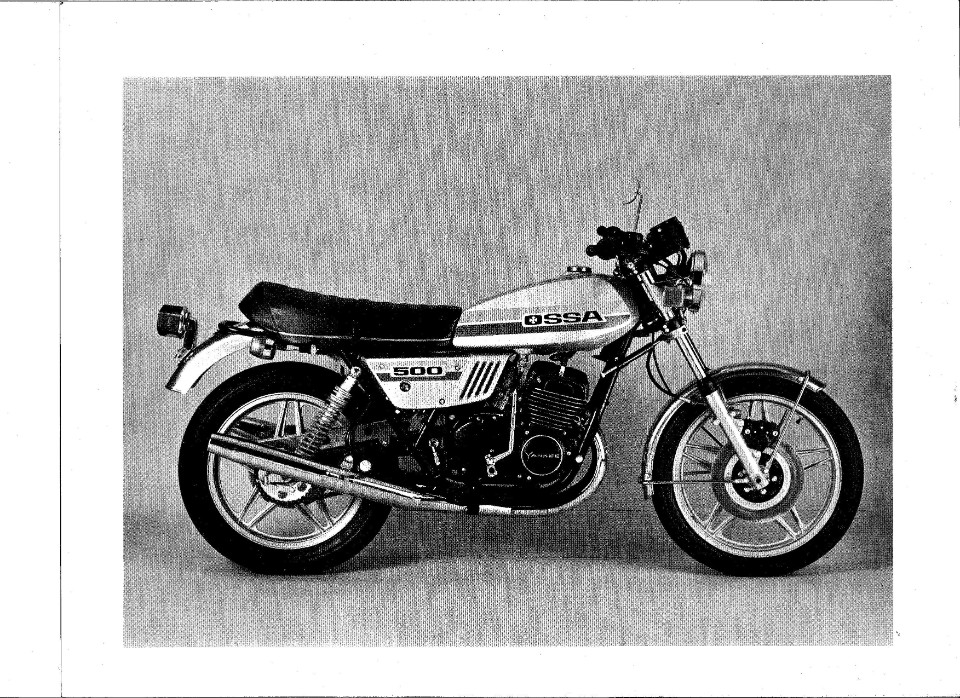 The back side of the above brochure.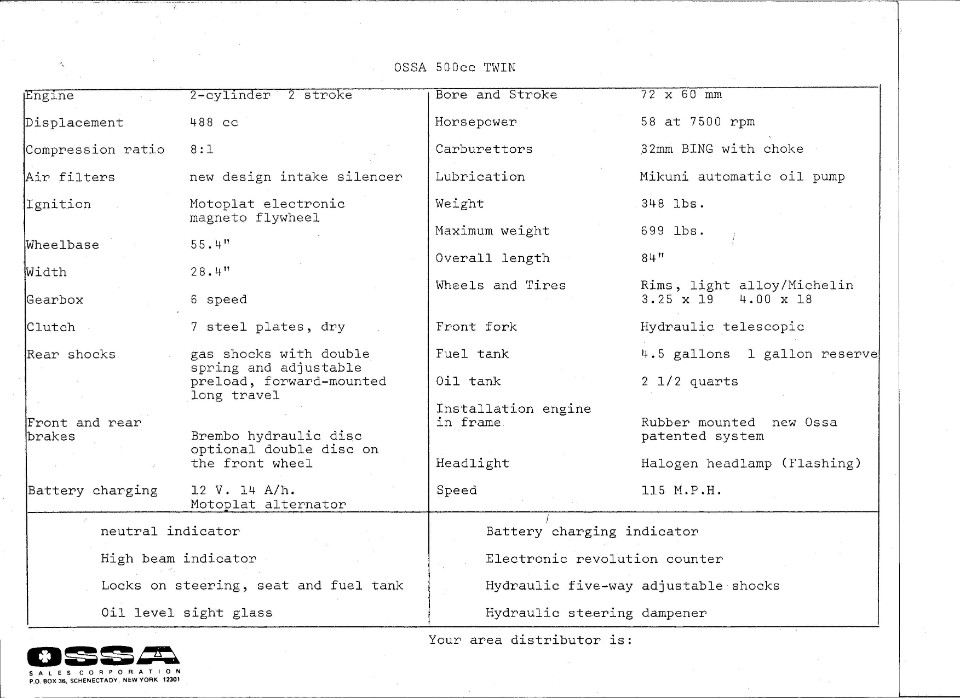 The front page of the original brochure.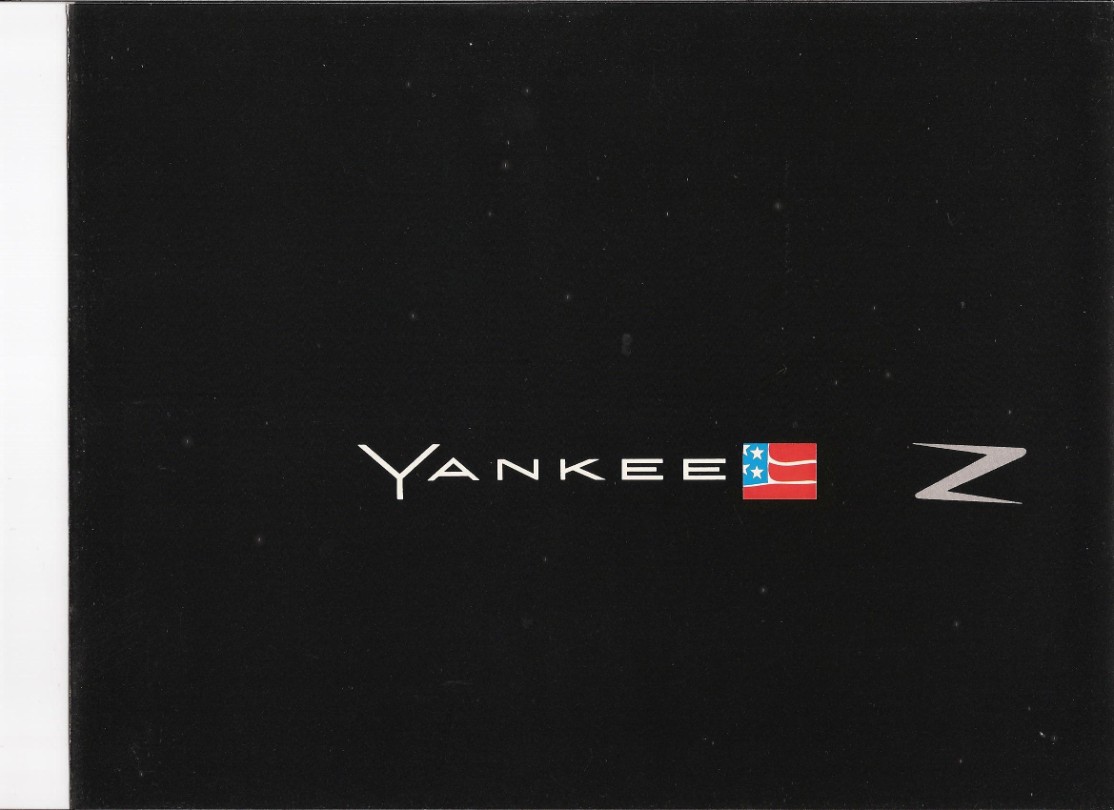 The Z engine original brochure picture.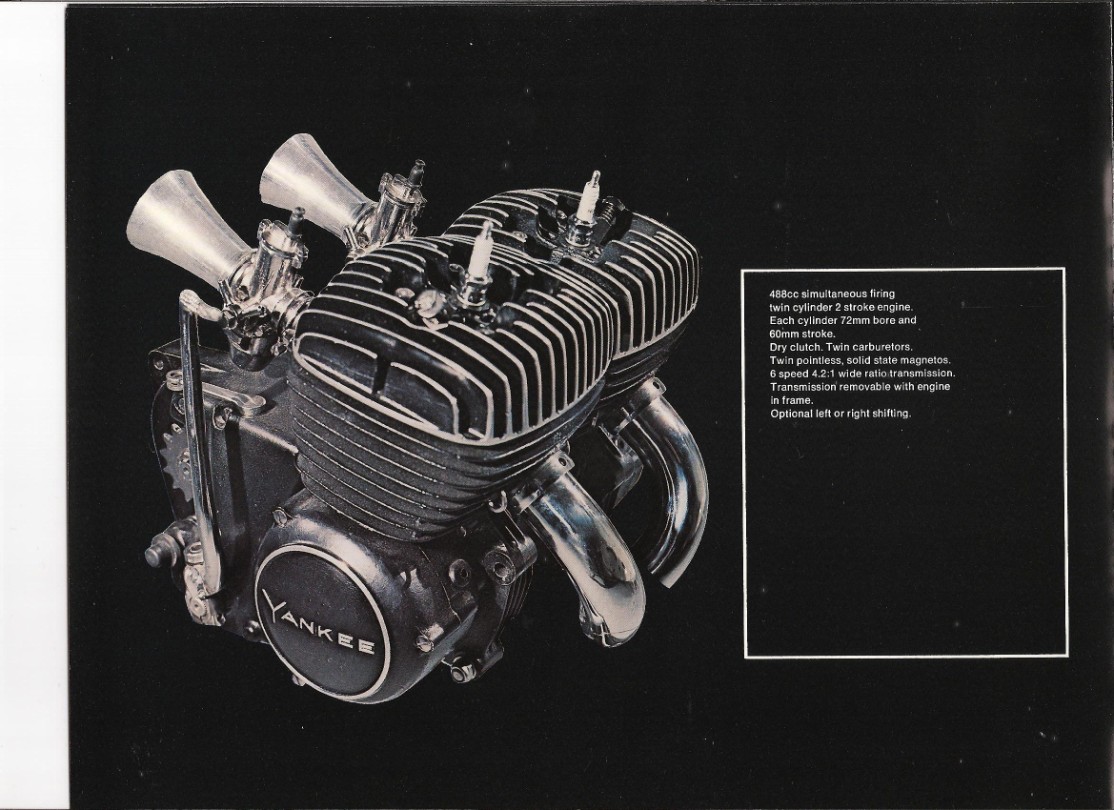 An inside page of the brochure.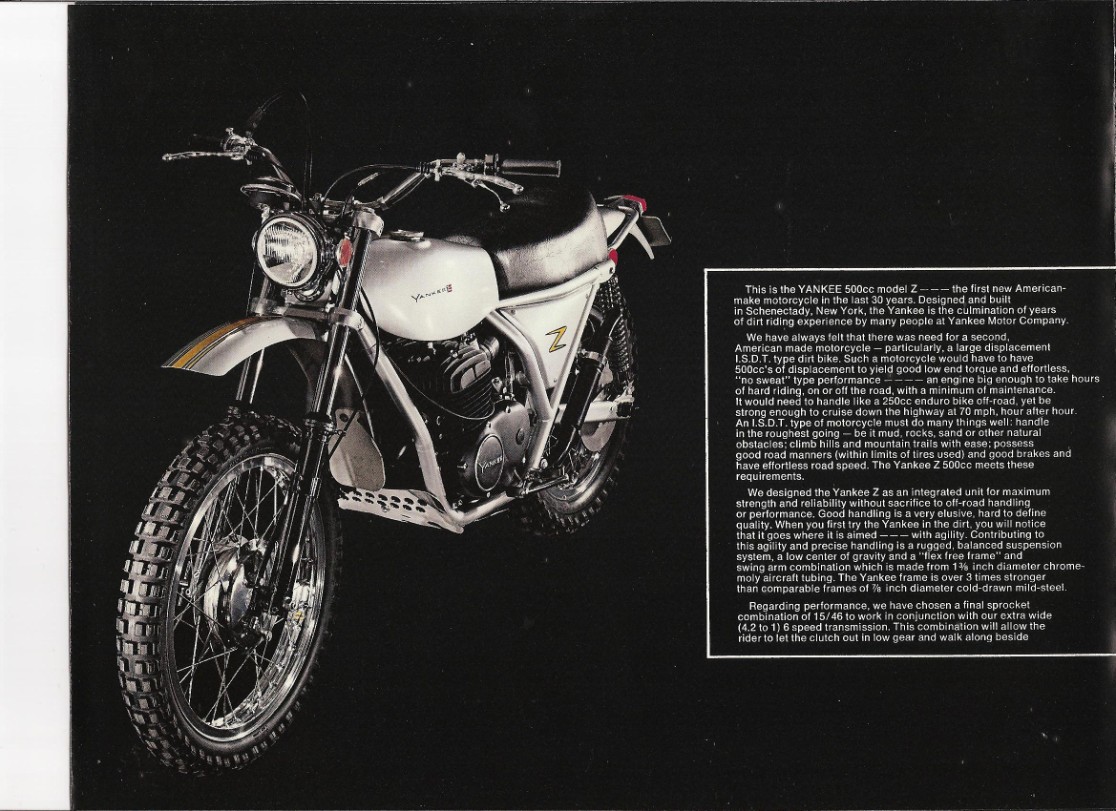 The other inside page of the brochure.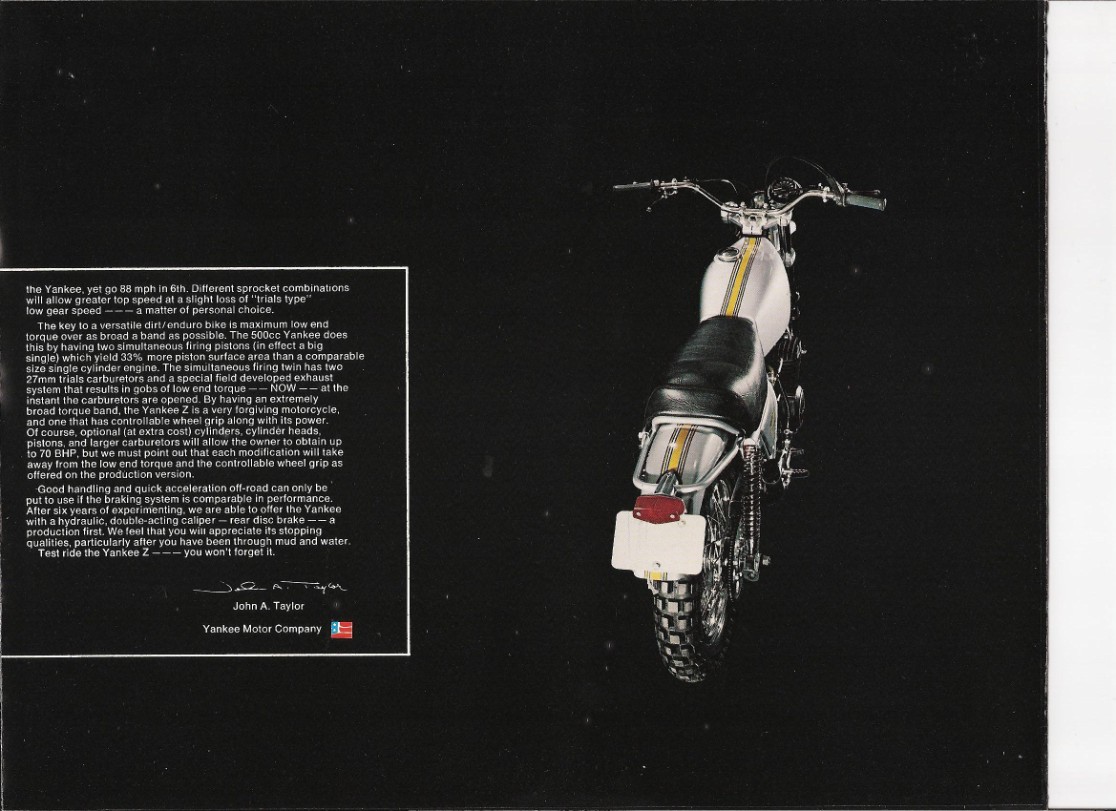 The back page of the original brochure.