Sold!
I will be attending at least on Saturday. I will be bringing a garage fresh Yankee to sell: Manufactured 6-72. Frame #11-00-116, Engine #11-00-371. It has not run in years, but the engine kicks over with lots of compression, and the countershaft turns freely. Missing the front fender, speedo, shift lever, airbox, and one rear shock. The frame and footpegs show no signs of wear. Still has the original Full Bore tires, and they hold air! The exhaust system is intact with some surface rust. I will include a valid
NH
registration, which can be used to obtain a Title in any State. I have a YouTube video of a walkaround of the bike:
http://www.youtube.com/watch?v=DEjlVetbLeY
Located in
Brookline, NH. 03033 Price is $3000. I can bring it to Southwick on August 7 if anyone is interested.
Thanks, Bob Bendix 978-877-8308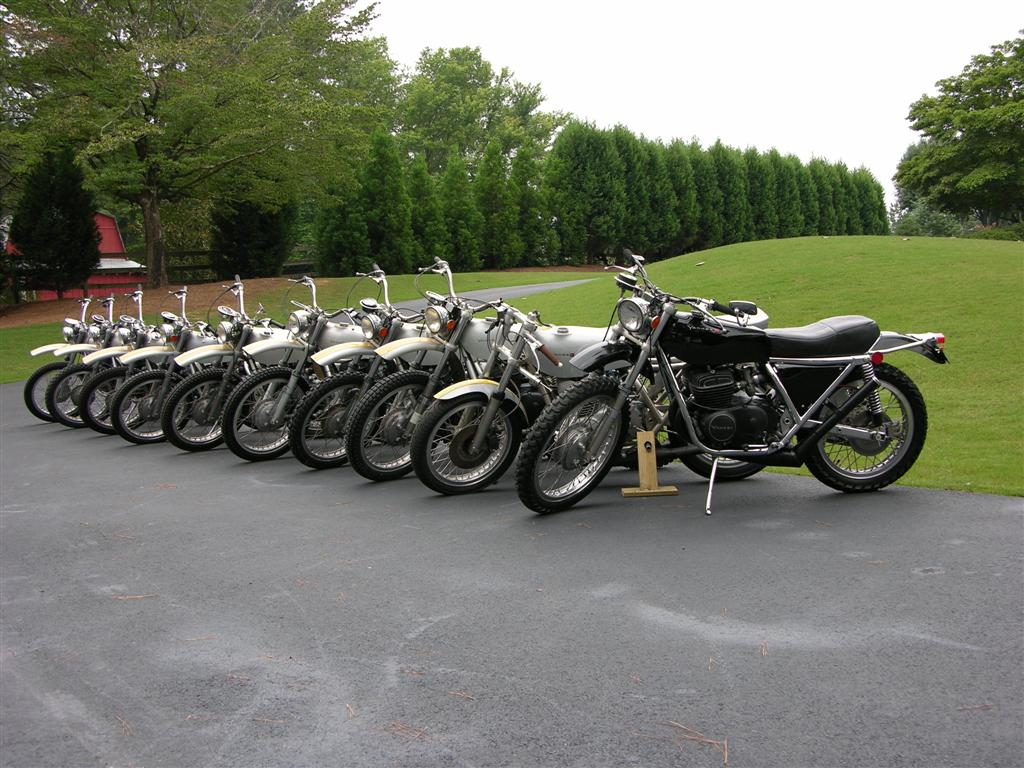 You are looking at Brad Powell's collection of 10 Yankee's. Notice the black paint chrome frame street tracker, and next to it the Yankee road racer. Brad is ready to sell 4 or 5 of these beauties, $3500 to $7500, some original and some are restored. Brad is a patron of the reunion, but can only be there in spirit. However you can visit him at his web site, Brad's Bikes. Click here.